EUROSUD AND IDENTITIES FOR TC "MAN IN THE MIRROR" 24th OCTOBER –  2th NOVEMBER 2014, BELGIUM
The training course "Man in the Mirror" is a YITA PROJECT of SoF INGO  Hold in the city of Ghent in Belgium  , the main topics of the training course were: personal development methods through outdoor activities, informal learning and entrepreneurship skills.
Some of the objectives of the course are:
improve self-awareness, self-knowledge, potential, social abilities and communication skills; to build identity and human capital; to identify and develop own strengths and talents within the youthworkers.
Achieving this objectives we would like to help youthworkers to fight against poverty and youth unemployment. The duration of the training activities was 10 days including the days for travelling. This is a multilateral training course with participants from seven countries – six program countries (Bulgaria, Belgium, Croatia, Poland, Italy and Romania) and one neighbour partner countries from Eastern Europe and Caucasus (Georgia).
The total number of the participants was thirthyfour (34) – four persons from each of the six partner countries in the project – Bulgaria, Croatia, Romania, Italy, Poland and Georgia and 6 from Belgium, one trainer and two support staff from Belgium and one trainer from Bulgaria.
The activities  included outdoor activities (hiking and other), team building activities, trust games, open-space workshops. The methods will be the following – personal development methodology, outdoor education, groups dynamics, improving communication skills, social skills, entrepreneurship skills, intercultural learning and creating awareness around Intercultural democracy.
Youth Intelligent Thinking Academy
YITA is an informal learning platform for youngsters all over the world to develop their Mind and their social Entrepreneurship skills. By focusing at their own belief system, the participants are able to gain awareness and change the results in their lives through deliberate create their own experiences.
YITA consists of a fixed infrastructure in Belgium & Bulgaria and a mobile unit to travel around the world. Professional trainers and coaches, following the principles of positive thinking and the deliberate creation process, will guide the participants in their process.
➽ INFOPACK
➽ VIDEO
EUROSUD IN CROATIA "STAY TUNED " 27.11.2014 – 04.12.2014 ĐAKOVO
EUROSUD is glad and proud to announce that the call for Italy is officially opened .
We're looking for 3 participants interested in taking part in the next training course " Stay Tuned "
Main objective of training is to prepare youth workers and young leaders to run all kind of visibility measures, campaigns and communication with target groups in order to rise young people active participation, EU awareness, became active entrepreneurs.
In the age dominated by information, fast race of life and shortage of time, it is increasingly difficult to get in touch with young people even while addressing their needs. Youth organizations are overwhelmed by often insignificant information which makes it difficult for them to successfully reach out to their target groups. Young leaders from our organizations recognized this issueand prepared project "Stay tuned!" that will be hosted from 27/11/2014 until 04/12/2014 in Djakovo, Croatia by Civilna, edukativna i transparntna plaforma (CET Platforma) in cooperation with partner organisations from
Italy, Poland, Macedonian, Romania, France, Lithuania and Czech Republic that will send 3 participants each. Various non-formal education working methods will be used throughout the program including brainstorming, discussions, debates, simulations, work in small groups, presentations.
Main objective of training is to prepare youth workers and young leaders to run all kind of visibility measures, campaigns and communication with target groups in order to rise young people active participation, EU awareness, became active entrepreneurs and get in touch with any other activity that may reflect concerns of youth in Europe nowadays
➽ CHECK THE CALL ON SALTO PLATFORM
➽ ACCOMODATION AND FACILITIES IN DAKOVO
EUROSUD IN POLAND "FAIR PLAY FOR ALL " YOUTH EXCHANGE 20.10.2014 – 28.10.2014 (BIAŁYSTOK/PODLASIE)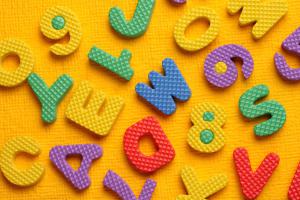 Dates:
20.10.2014 – 28.10.2014
Place:
Poland (Białystok/Podlasie)
Total numberof participants : 24, (Finland, Italy, Malta, Poland)
Number of participants per group: 5 + 1 leader
Participants' profile:
aged 18-25, interested in the topic of anti-discrimination, human rights, culture and sport, football fans and players
Main topics:
discrimination, discrimination in football, anti-discrimination education, human rights.
Methods:
workshops, games and outdoor activities, football mini-tournament, art project.
Language of the project:
English
Description of the project:
We would like to invite you for a youth exchange that will take place in Poland in 2014.
24 participants from 4 EU countries, aged 18-25, will gather together to discuss topics of contemporary Europe. The main theme of the exchange is anti- discrimination and education through sport and outdoor activities. During the project, the participants will discuss topics related to discrimination, human rights, education and sports (with special emphasis on football), in order to learn the methods how to prevent exclusion and violations. Acquired knowledge and skills will be used in a group projects on anti-discrimination activities. To sum up the results of the  exchange participants will organize a mini-tournament and social event with the local  community. During group projects participants will meet and work with football
players of multicultural football league ETNOLIGA. The aim of the exchange is to  broaden the knowledge on human rights and sport,  promote anti-discrimination education, as well as the history of human rights.
➽ Curriculum , application and cover letter to EUROSUDNGO@GMAIL.COM
➽ ACCOMODATION
➽ INFO

EUROSUD AND #EYLMW EUROPEAN YOUTH LABOUR MOBILITY WEEK IN POLAND 7th till 14th OCTOBER 2014
Just ended the "European Youth Labour Mobility Week – EYLMW" . Training course for succesfull youth workers and youth leaders hold in the beautiful city of Wroclaw from 7th till 14th of October 2014.
The main theme that leaded the project was the high youth unemployment rate in southern Europe , lack of work forces in northern part , the misuse of workers, inequality of domestic and foreign workers, lack of information about rights and possibilities .

This is just the top of the iceberg of issues that European Labour Market faces today. European youth labour mobility offers many possibilities to unemployed young people from Bulgaria to Ireland, from Portugal to Estonia. This Training Course just  offered to the  youth workers and young leaders from 9 EU countries possibility to learn how to promote labour mobility, how to help young people to find information and use tools provided by European Commission such as EURES platform , Erasmus + , guaranteed rights and limitations, what support young people working in other member state can get, etc. Participants gained leadership skills and developed local, regional, national and international projects regarding youth labour mobility.
We increased as well the  role of the EU in our everyday life.
Is needed also point out that the programme of the EYLMW was  adapted to the needs of participants and contains various forms of non-formal learning methods such as simulations, brainstorming, work in the groups, debates, presentations and team and trust bulding activities. To develop this project was possibile thanks to the  representatives of youth realities  and organisations involved .
The hosting ngo TDM 200 POLSKA provided a lot of information regarding the topic in a general level and later on getting closer to the polish reality. We realized and understood what kind of initiatives the  government provide to tackle the youth unemployment in Poland and what kind of  support .
As outcomes of this  EYLMW soon will be published a tool box .
The main purpose of this ToolBox is to provide a concrete tool to the organizatons , youth workers and yourn leaders in order to spread as much information as possible regarding EU employment opportunities . Everything towards non formal methods and activities.
➽ Curriculum , application and cover letter to EUROSUDNGO@GMAIL.COM
EUROSUD IN ROMANIA TC 16th – 26th SEPTEMBER 2014 IASI – "EYE: EDUCATED, YOUNG AND EMPLOYED"
INTRODUCTION
For whom is this Training course?
This training course is targeted for youth workers, youth leaders and young people (18+) that are interested to learn to increase their level of coaching young people in their local organization.
KASTA MORRELY is an international cultural organization of human rights defense through promotion of competences and qualifications necessary to the development of a democratic society.
Starting with 2008 Kasta Morrely became an active member within the Agora of the European Parliament.
Between 2010 – 2013 several KASTA MORRELY projects financed by the European Commission were selected as examples of good practices by the National Agency.
In 2011 and 2012 the Kasta Morrely projects were recommended by YiA Romania to be included in the European Commission publication as projects that contributed, through their objectives and activities, at the achievement of Europa 2020 strategy objectives.
II. The European Training "EYE: EDUCATED, YOUNG AND EMPLOYED"
is organized by KASTA MORRELY International Organization and has been financed by the European
Commission through Erasmus + Program.
Venue: Iasi, Romania.
Dates: The training will take place on 16 – 26 September 2014.
EUROSUD IN FORMER YOUGOSLAV REPUBLIC OF MACEDONIA SEMINAR "YOUTH UNEMPLOYMENT, POVERTY AND MARGINALIZED" STRUGA, 7-13 JUNE 2014
Short summary of the project:
•The project " Youth unemployment, poverty and marginalism"is a 6 days seminar which was hold in Macedonia from 7th to13th of June 2014 connecting 24 participants coming from  Italy, Germany, Turkey, Lithuania, Malta, Poland, Romania and Macedonia.
The objectives of the seminar focused on :
•raising awareness and informing about the situation with the youth unemployment, poverty and marginalism in the promoter's countries;
•finding creative solutions for prevention of increasing these issues;
•The goals of the project will be reached by using non-formal educational methods such as discussions in small and big groups, role plays, team building activities, simulations and interactive presentations;
•After the participants will become aware of the situation each promoter's country and are informed with statistics and details, they will work on creative solutions which will be presented by them on the public conference in front of local audience, on which will be invited representatives from ministries, local authorities, mayors and representatives from municipalities, students and student organizations, professors, high school's representatives, unemployed people and other local and national NGOs;
•The conference will take place in Skopje as most suitable location for organizing such a big event as the biggest target group is located exactly in the capital, in order to give the possibility to the wider audience. The conference will be held on the last day of the activities of this seminar as closing of the project. The day before the conference the 24 participants will make a tour in several bigger and smaller cities where they will inform about the results from their work by spreading printed version of it and/or making presentation on info stands at faculties, main squares, municipalities with purpose to reach even bigger audience.
•The entire conference and info events will be recorded by NGO Television of Youth4Media Network with possibility for live broadcast.
EUROSUD was there with Mirella  Pollice. She's a young passionate girl who dreams  to achieve her goals in life. She has already a lot of experience in this kind of activities and was an added value in seminar.
Participants had the chance to share with her nowdays issues and try to understand how those are faced in the countries. Talking of change, Mirella  thinks that this seminar was a great experience for her as it will enable her to express her skills, ideas as well to become part of a network all over Europe.
Hosting ngo was Center for Youth Activity founded in 2010 by five youth activists in the capital of the Republic of Macedonia,Skopje.
Since than the Association has been growing with members and supporters developing itself into a serious creator of Youth Policy engaging changes and improvements in the Youth sector,contributing towards better life conditions and equal opportunities for young people sharing and promoting the common European values.
➽ Curriculum , application and cover letter to EUROSUDNGO@GMAIL.COM
EUROSUD IN BELGIUM TC "FreeStyle FACILITATION" 6-14 MAY 2014
How to survive after an exciting  week spent in Belgium for the Tc " FreeStyle Facilitation " ?
All the project was  developed for youth workers/leaders directly involved in working with young people and interested in developing basic competences in facilitation of learning processes and services provided with the aim of empowering them.
FreeStyle Facilitation is a training project developed for youth workers/leaders who are deeply involved in working with young people/children and interested in developing basic competences in facilitation of learning processes and services provided for young people with the aim of empowering them.
The TC will specificaly focus on deepening the understanding of facilitation, improve professional competences of youth workers/leaders, providing a space for practice, deepen the theoretical knowledge of the participants and create new partnerships.
The overall aim of the project is to support and empower youth workers/leaders through developing competences needed to facilitate the learning process of young people.
The specific objectives of the project are:
• To improve professional competences of youth workers/leaders, which will help them to facilitate activities with young people with learning orientated approach;
• To provide space for practicing and sharing experiences in facilitation in a safe and constructive environment;
• To ensure deeper understanding of what is a learning process;
• To develop essential facilitation skills;
• Create a framework for facilitation based on non-formal education and self-directed learning;
• Deepen the theoretical knowledge and understanding of the concept and implementation of facilitation as a tool to support the personal development/learning process of youngsters;
• To bring a theoretical background of facilitation into a practical framework;
• To work towards the creation of new partnerships and/or projects using various support mechanisms, as Erasmus + and European Youth Foundation;
• Sustain the experience exchange and impact of training outcomes after the training through a community of practice and trainers' support after the training course.
➽ Curriculum , application and cover letter to EUROSUDNGO@GMAIL.COM
EUROSUD IN NETHERLANDS "LEADERSHIP AND FACILITATION SKILLS IN NON-FORMAL LEARNING" TC 11-18 APRIL 2014
Just ended the Training Course " Leadership and Facilitation Skills in Non-Formal Learning " hosted at the "De Borcherhof" in Orvelte, The Netherlands.
8 participating countries from:  Greece, Croatia, Romania, Italy, Estonia, UK, Czech Republic and the Netherlands
This is an Action 4.3 project (Training Course) for youth workers and youth leaders from 9 YiA Programme countries, taking place in Orvelte, the Netherlands, in April 2014. The course will last seven working days. This course aims to train youth workers in leadership and facilitation in non-formal learning. Partner promoters in this project plan to work international and inter-cultural youth projects and need competences in this area of work. It is very important to enable them to actively involve young people in international projects, facilitate non-formal educational activities, to work in multicultural groups, to promote inclusion, cultural diversity and other Programme priorities and objectives, as well as to manage projects efficiently. Finally, it is essential for them to know and understand the necessary health and safety regulations that have to be conducted prior and during an international youth project. All of the above issues constitute project aims. The project will involve 27 participants from 9 countries.
The project's main objectives of the seminar are:
– To develop the necessary knowledge, skills and attitudes of youth workers and youth leaders as facilitators within international youth exchanges and intercultural encounters.
– To develop and improve skills for using methods as a facilitator in a multicultural context
– To raise aware about quality aspects of international youth work such as European dimension, active participation, non-formal education etc.
– To raise awareness and learn the ways to ensure active participation of young people during preparation, implementation and evaluation youth projects;
– To reflect on participants' experiences and create recommendations for management of next projects within the Youth in Action Programme
– To share best practice in European youth work
– To develop positive attitudes and approaches towards work in multicultural Youth Exchanges
– To develop future Youth Exchanges jointly
➽ Curriculum , application and cover letter to EUROSUDNGO@GMAIL.COM
➽  Digg'Out – Hosting ngo
➽ Digg'out – fb page
EUROSUD IN KOSOVO "YOUNG EUROPEAN LEADERS FOR CHANGE" – PRISHTINA, from 13th – 18th of July 2014
Young European Leaders for Change is a four-day training course for young leaders, by young leaders, held in Prishtina, Kosovo from 13th – 18th of July 2014. YELC will bring together young, prosperous leaders from 10 selected European countries with the aim of giving these leaders the means, insight and experiences required to be an engaged citizen and project planner. By participating, youngsters will be able to become multipliers of the values taught at YELC and thereby extend the values on a local level. Central to YELC, there is a grass-root way of spreading awareness, tolerance and enthusiasm and we firmly believe in the positive butterfly effect it will have for Europe as a whole. Keywords of the YELC vision are: active, cross-border citizenship, reciprocal respect, awareness and cooperation. If you want to be a part of the change and you have got what it takes to do so, please do apply by completing the form.
➽Application form and web site
➽ Facebook
* Applications end 14th of April 2014
EUROSUD IN SPAIN – ANDALUCIA – 6th -12th APRIL 2014 – KEEP IT TOGHETER
Capacity Building In Migration & Employability 4.3
➽What ?
This is a 5 day training course aimed at those working and/or living in migrant communities wishing to improve their confidence in the English language in the context of this priority topic. The aim is to increase the quality and quantity of both localised and European project work to the benefit of all concerned.
➽Where ?
It will be held in Puente Genil, Cordoba, Spain and provide you with the opportunity not only to practise your language skills with native speakers, but also to discover its beautiful
buildings, explore the maze of narrow streets and visit the iconic city of Cordoba. Puente Genil is situated in beautiful scenic of Andalucia in the 'real' Spain. a little village placed on the centre of Andalucia. All participants will stay in a residence where there are rooms for 2/3/4 persons with bathroom. the residence itself is placed in the village, next all the facilities. If you fly with Ryanair keep in mind this connection on the map . About the travel badget, the Italian group has 1100,00Euro that means around 370 Euro per participant.
➽When ?
It will take place from the 6th to the 12th April 2014
➽Why?
This winning combination of content and language will help you to increase the capacity and potential of your organisation by dismantling and removing barriers to communication, thereby helping you to realise your developmental goals. We can help you to gain clarity to the topic in a European context using learner-centred methodology, thereby avoiding ambiguity and misconceptions based on cultural and language differences which the training team have the ability to recognise in every way. By scaffolding a quality learning process which strengthens the confidence and resolve of the participants to work on a European level in their chosen topic, they will create new and improved projects; a tangible measurable outcome for all stakeholders.
➽Who?
We invite 30 participants who are legally resident in programme countries with experience of living and/or working in migrant communities who wish to explore the topic, share tools and experiences to the benefit of all present. You must have a working knowledge of the language and be able to participate in discussions within the group.
➽How ?
This innovative training course will be delivered by a unique and dynamic international team who are all members of the Training Pool for their own National Agency. In addition to which they are all also highly qualified to teach English as a Foreign Language, and so this combination of skills and experience provides an unrivalled wealth of learning and support on a topic that is relevant to you and in way that is both memorable and beneficial
to you in your work on a European level. The programme comprises a meaningful and worthwhile series of highly interactive workshops with a strong thread running through it. This has not happened by chance but through years of combined experience and knowledge gained within a strong training team drawn to each other through common values and a passion for a theme such as this.
➽ EUROSUD
EUROSUD IN LATVIA – RIGA – YOUTH EXCHANGE ACTION 1.1 – MEET YOUR RIGHTS – 26th DECEMBER 2013- 4th JANUARY 2014
Meet your rights 1.1
LATVIA LETTONIA RIGA
Dates are 26th of December to 4th of January.
Project will be about human rights and protecting them.
This project lead 30 youngsters to Riga to help EU youth understand which human rights do they have in area of expressing their citizen's position, how does European citizenship help them to do that, and to break all the fears of less involved youngsters which opinion also has to be respected. We would like to show everybody that their visions of the world are to be as valuable as others' are so that they are not to be afraid to freely express themselves.